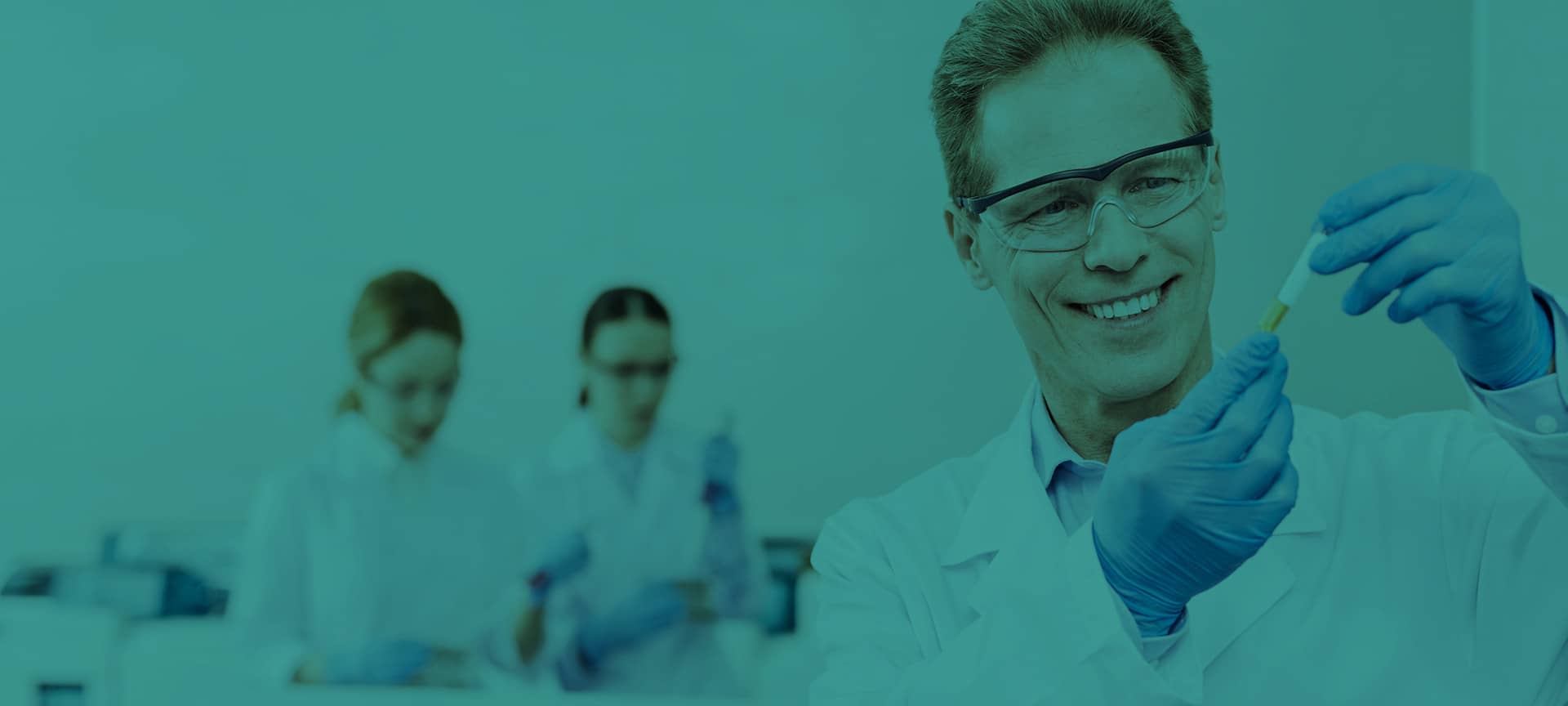 RESEARCH SERVICES
LUBLIN
The constantly increasing requirements faced by manufacturing companies necessitate meeting many different quality and quantity standards for the manufactured products. The manufacturing processes require to overcome numerous issues on many different levels and stages of implementation. Establishing and maintaining in-house R&D departments is a major financial effort, requiring investment both in necessary instrumentation and the qualified personnel.
Our profile
The R&D Center carries out research and development works in collaboration with pharmaceutical and cosmetic manufacturing plants as well as research units. We provide the support of our qualified staff as well as modern equipment during the early stages of development of generic pharmaceutical products and cosmetics (preformulation). Our qualified and trained personnel allow us to handle R&D projects. The examination and measuring instrumentation is also important, kept under constant supervision by metrology and technology experts, it guarantees that professional degree of testing is maintained, regardless of task complexity.
Analytical examinations
Analytical examinations provide information on qualitative and quantitative composition of the future finished product. At the same time, we develop analytical methods for determining the composition of the main substances and impurities with utilization of methods such as spectrometry (UV-VIS; FTIR; ICP-MS) as well as liquid and gas chromatography.
Our analytical methods are divided into the following stages
Design and optimization of methods, or modification of existing methods following the existing guidelines by Ph. Eur., ICH, USP.
Analytical methods are validated
Method transfer to the customer's in-house laboratory
Training customer's personnel on the transferred method
Preformulation
The Research and Development Center is equipped with various equipment which allows to carry out technological testing in order to determine the optimal composition and manufacturing process of the given pharmaceutical formulation. Using the available equipment, we determine the composition of adjuvants, carry out preliminary testing and develop the product on the laboratory scale, semi-industrial scale, up to pilot production stage.
The R&DC develops final formulations of medicinal products: granulate, powder, tablets, capsules and some liquid forms thereof. We also carry out works in relation to active substance extrusion to matrices on laboratory scale.
Our standards
The research projects are subject to procedures dictated by the introduced GMP-compliant Quality Management System. We are certified by the Chief Pharmaceutical Inspector (permit No.: 259/0611/20) for physical and chemical examination for the purpose of manufacture of medicinal products for treatment of humans.
At every stage of the examination process, our employees stay in touch with the customers, keeping them informed about the progress. We are aware of the importance of confidential data handled by our R&DC in the course of project implementation; therefore, we ensure high data security and will enter all the necessary confidentiality agreements.